The Computer Collection
Brought to you by: Jay Jaeger
---
Hobbies
One of the things that separates Homo Sapiens from other species is the desire and need for play. It is also said that the only real difference between men and boys is the size (and expense) of their toys. My hobbies include collecting old computers , weather and sailing.
I operate a weather station on the Weather Underground:
---
Daily Life
I live with my wife Gail in Madison, Wisconsin. Until I retired, I worked for the State of Wisconsin , Department of Transportation as an internal consultant.
---
Friends and Other Collectors
Some of my friends and other collectors have pages accessible on the WWW too! Others can be reached via email.
---
Projects
Listed here are some projects that I have worked on and completed (or am at least "done with"), or are in progress.
---
Miscellaneous
---
Fun and Games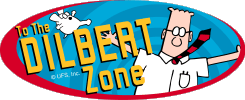 ---
If you have questions or comments on my web page or the collection, please mail me at:
Copyright © 1996,1999,2000, 2009,2010,2011,2012,2013,2014,2015, 2016 Jay R. Jaeger, Madison, Wisconsin. All rights reserved.